Featured
IMS Group's commitment to make TIA comfortable and safe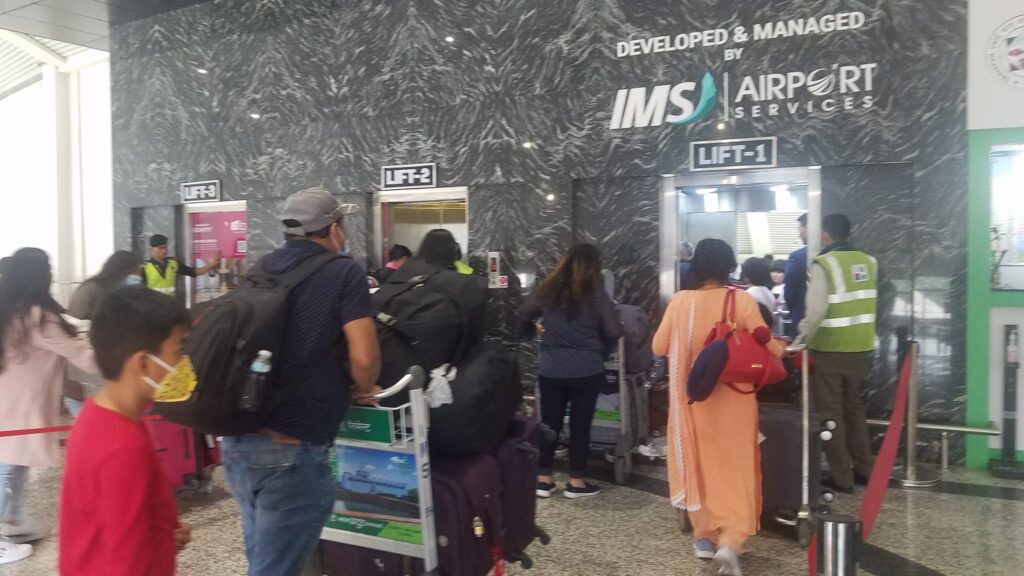 KATHMANDU, Feb 02:The management of IMS Group has said that they have taken serious notice of the incident, public complaint and problem related to the traveler in the arrival hall at Tribhuvan International Airport a few days ago.
The company has issued a statement informing that IMS Airport Services is fully committed to solving this problem and making the passenger exit route, waiting room and parking area of Tribhuvan International Airport comfortable and safe.
We want to assure everyone that we are working with the smooth and safe travel of all passengers as a top priority. We would like to inform you that while constructing a new arrivals hall at Tribhuvan International Airport, our priority and focus is to provide international level facilities and adequate parking space for all Nepali and foreign passengers," said the statement.
According to the company, the traveler was built in the second phase after the elevator started getting crowded on the way out of the arrival hall of the airport.
It is mentioned that IMS Airport Services has facilitated its management by purchasing and providing new trolleys with wheel locking systems that can be used safely in Travelers.
The statement said that after the trolleys already in use at the Tribhuvan International Airport, which do not have a wheel locking system, are getting mixed up with the new trolleys from the departure hall to the arrival hall, there is a problem for the passengers with more than one piece of luggage due to the old trolleys in the travelator.
The company said that a new elevator with a capacity of 10 passengers will be added to the arrival hall as soon as possible to solve the problems faced by the passengers due to this. It is believed that it will facilitate the management of congestion in that area of the arrival hall and help in reducing the problems.
The company said that a security guard has been arranged 24 hours a day to help, facilitate and guide the travelers in order not to suffer. According to the company, signboards have been placed there to inform passengers about what to do and what not to do.