Featured
IMS Motors unveils SsangYong Tivoli in Nepal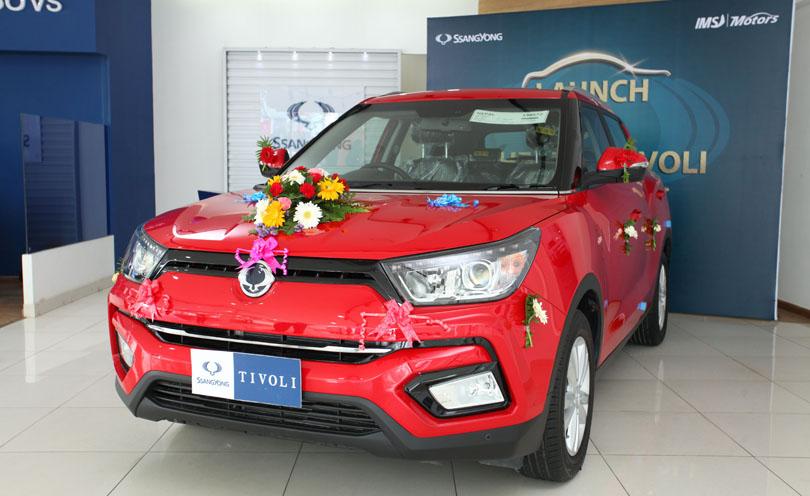 Kathmandu, October 30
IMS Motors, the sole authorised distributor of SsangYong Motors for Nepal, has launched the all-new 2017 SsangYong Tivoli.
SsangYong, a Korean Luxury SUV brand, is the fourth largest South Korean automobile manufacturer.
The new facelift SUV comes with the choice of manual and automatic gearboxes. An automatic fully loaded Tivoli costs Rs 6.6 million whereas the manual semi-loaded is priced at Rs 5.7 million, according to IMS Motors.
The launch comes with one of the heaviest offers 'Ssang Yong 65% BUY BACK GUARANTEE and ZERO SERVICE COST OFFER'. The scheme offers zero service cost for engine oil, coolant, fuel filter, brake pad (front/rear), A/C filter, oil filter, brake oil, air filter and power steering oil for a period of three years.
The scheme also includes spot exchange, easy EMI, free accessories, free one-year road tax and two-year warranty up to 40,000 km.
The distributor says the new product has e-XGi160 which delivers optimal performance for both urban and motorway driving with excellent NVH (noise, vibration and harshness).