Uncategorized
IMS Group Presents "KIDS EXPO 2023"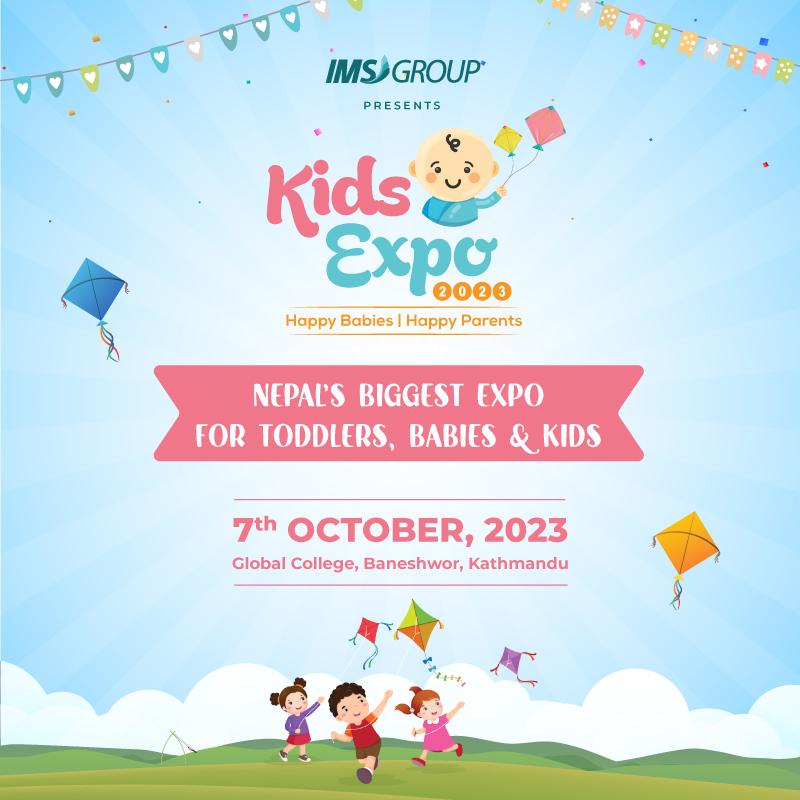 Kathmandu, Nepal – Presented by the Title Sponsor IMS Group for the second year in a row, Kids Expo 2023 was grandly organized last Saturday, with over 3,000 enthusiastic visitors in attendance.
The Expo was an opportunity for participants to enjoy fun games, delicious food, and Dashain shopping opportunities for kids as well as creating lasting memories with their loved ones. Likewise, with the active participation of more than 40 respected international and national baby brands, the event became a comprehensive hub for all things parenting and childcare-related.
Based on the theme of Dashain, this year's Expo, with quality products and the latest educational tools, became a major destination for kids and parents alike.
"The tremendous success of Kids Expo 2023 is a result of the unwavering support of our visitors, sponsors, and exhibitors. We express our heartfelt gratitude to all those who helped make this event a remarkable achievement," said the Organizing Team of Kids Expo.
With the grand success of this year's Kids Expo, the organizing committee has announced the next year's event in 2024, with the promise of an even more exciting experience for families.